Beginner Kids Martial Arts Classes Enrolling In December
TCK Modern Martial Arts' kids classes are designed to impart valuable life skills to our students from self-defense and stranger danger to confidence and goal-setting. The primary focus of our kids program is to develop fundamental techniques, and create a solid foundation to build upon as they grow. If you want to boost your child's confidence, help them with self-discipline, and teach them how to respect others as well as themselves, our kids programs are perfect for you.
Learn Effective Self-Defense & Build Confidence With Kids Martial Arts In The Bronx!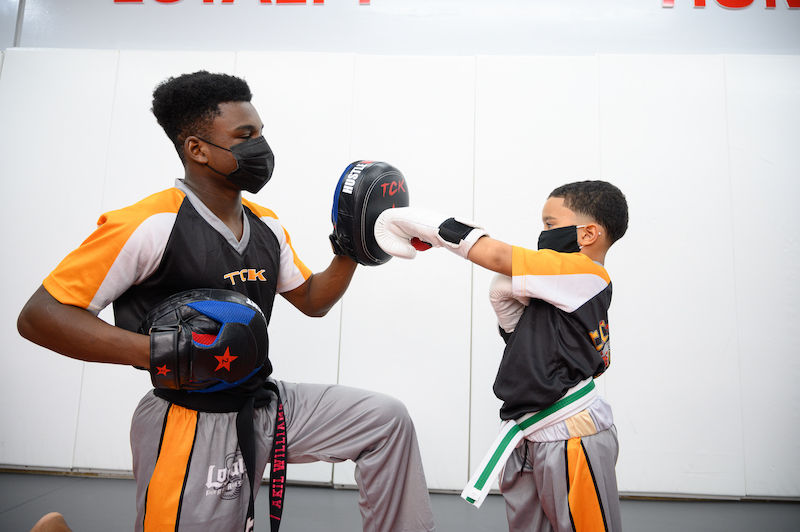 Mako Sharks Program (Ages 5-6)
Introducing the Internationally Acclaimed Mako Sharks Program!
Five and six year olds are the most enthusiastic students. They love creativity and problem solving, which makes them ideal students in the martial arts. The problem we discovered is they are so progressive in following tasks, some teachers tend to treat them like their older peers. This is a problem because they still do not have the basic skills necessary to keep up with children ages 7 and up. The solution we found is to provide them with their own program that targets their stage of development in a manner that adapts to their social and intellectual curiosity while at the same time building skills that set them up for success. With that said, a structured program introducing basic skill-based training in martial arts has proven to be very successful.
By understanding the stages of development of 5 and 6 year olds, we were able to select 8 age-appropriate skills that make up the Mako Sharks Program:
FOCUS
TEAMWORK
CONTROL
MEMORY
BALANCE
DISCIPLINE
FITNESS
COORDINATION
As you can see we take martial arts training to a whole new level! We use basic elements of traditional martial arts curriculums to build skills that are appropriate for 5 and 6 year olds. This means that your child will learn and grow at a pace that is not too easy, nor too challenging. The best part is that the Mako Sharks Program will equip your child with skills that they will utilize in every area of their life!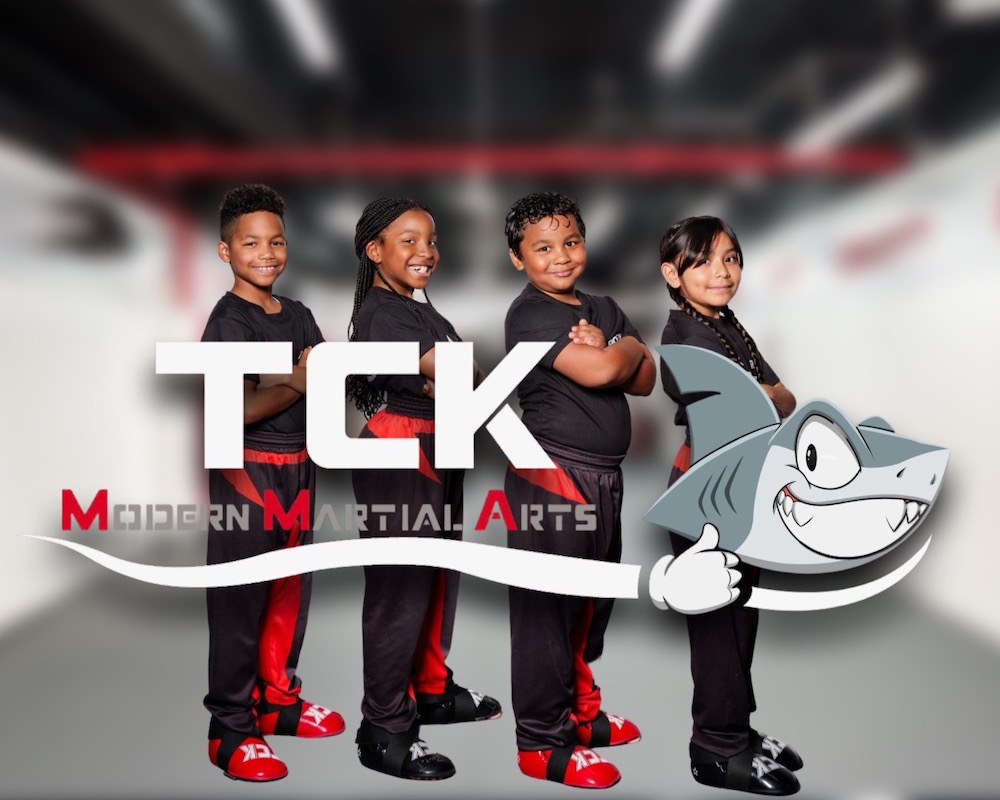 Beginner Program (Ages 7-12)
Welcome to our TCK Modern Martial Arts Beginner Program! Our program combines fun, fitness, structure, confidence building, bully protection, emotional intelligence, and life skills development. Through interactive activities, games, and challenges, we create an engaging and enjoyable environment for our young students to learn and grow.

Fitness is an integral part of our program, promoting physical well-being, strength, flexibility, and coordination. We emphasize the importance of leading a healthy and active lifestyle. With a structured curriculum, we teach the value of rules, respect, and self-discipline, allowing students to progress at their own pace. Our focus on building self-confidence, teaching self-defense techniques, and nurturing emotional intelligence and life skills prepares students to become resilient and well-rounded individuals, ready to face the challenges of life.

Join our TCK Modern Martial Arts Beginner Program for an incredible martial arts journey where fun, fitness, structure, confidence, and leadership come together.
Give Your Child A Kick Start On A Successful Life With Our Kids Martial Arts Classes In The Bronx!
Signing up is easy! Just fill out the short form on this page and receive all the information you need to sign your child up today for TCK Modern Martial Arts' amazing kids classes.